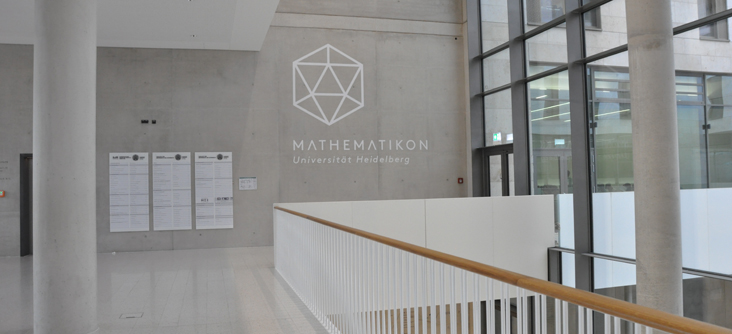 Access for people with disabilities
The Mathematicon building was designed and constructed according to the rules and regulations of access for people with disabilities:
On the south front next to the main entrance, a separate barrier free entrance grants access for wheelchair users.
All floors, seminar rooms and offices are accessible through elevators, granting access to all teaching areas in the building.
To access the elevated learning areas for students, a ramp is provided in the first aid room in the basement. The janitor can be called to install this ramp.
Please note that for the access ramp to the terrace of the common room two helpers should aid a wheelchair user to ensure secure usage.
Janitor / Phone: 0160 96950021